Have you been wrestling with the idea of hiring a Virtual Assistant (VA) to help you with some of the administrative tasks that seem to be robbing you of your valuable time? Are you having difficulty organizing your day and getting everything done?
Read article
The Permanent Record, LLC is here to help you with all your daily administrative support services needs.
See Solutions
I have known Michelle for two years. She has a strong work ethic and exceptionally versatile in how she provides solutions to her clients. I've worked for her as well as had her perform work for me. Either way, it was been a pleasure and a successful experience." – Susan Kelmer, Chicken Scratch Productions





Opening the door to productivity
Meet Michelle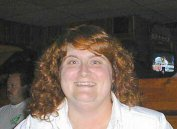 In 1990, in Northern Virginia, Michelle Schoen had a vision of the future. It involved administrative assistants working from home. So she opened The Permanent Record, LLC, a small company that catered to small business owners she met online on Bulletin Board Systems (BBS). She was a virtual assistant before there was a title for what she was doing and providing to her customers.
In 1998, Michelle married and moved to Denver, CO where she's been ever since. She has been certified from Team Double-Click as a TCRE (Team Contractor Real Estate Elite), TCTC (Team Contractor Transaction Coordinator) and TCSD (Team Contractor Site Designer). She has been certified to produce real estate web sites for real estate agents, investors and brokers (AgencyLogic) as well as entire agencies or groups (RapidListings). She will also build custom web sites to your specifications. If you're in the local Denver metro area, she'll even come out to your properties and assist with the photography.
Her administrative skills are exceptional, including a documented typing speed of 99 wpm. She is certified and experienced in using Relay, SettlementRoom, GuruNetwork and SureClose for online transaction coordination. She is a certified Real Estate Marketing Specialist and Website Designer. She has been certified in the use of SinglePropertySites.com, and PowerSites by AgencyLogic.com for agent and broker single property website creation as well as the ability to create your online presence through your own personal website.
She is also certified and qualified to use Rainmaker by the Gooder Group for drip email campaigns, RealProSystems, Point2Agent, Imprev, and Agent360. She can also create virtual tours through the use of VisualTour.com. She has also set up very successful relationships with SuccessfulCards.com and FromYourCouchRealEstateGuide.com. She has over 20 years experience in office support, word processing, desktop publishing, data entry, data conversions, direct mail and email campaigns and transcription.
She has a fully equipped home office with all the software and hardware needed to produce printed materials, website design, and provide administrative support to any type of business. She is extremely organized and very detail oriented. She is also very comfortable working with little or no supervision and am available for work on short notice. She's very proactive and make sure that her clients are happy with her work.
She has also worked in several customer service call centers and has been rewarded with many achievement awards for her customer service skills in multiple industries. She's not happy until the job has been completed to the satisfaction of the client.
Michelle also has over 23 years experience in full-cycle medical billing, reconciliation, coding, collections and pre-authorizations. She has worked for emergency room physicians, anesthesiologists, physical, occupational and hand therapists, insurance companies and home healthcare agencies. She brings to the table a unique set of talents in many areas.
When she's not working, Michelle enjoys spending time in her garden, swimming and is a huge fan of the television show '24'. Having had a wonderful opportunity after high school to visit Europe, she aspires to travel abroad again. She also enjoys doing web site design for her family and friends.
To reach Michelle Schoen, please e-mail her at: [email protected] or you may contact her by telephone at (303) 733-0885.
A few places where you can find The Permanent Record, LLC:
Guru.com Profile
Guru.com Express Purchase
ActiveRain.com Blog
To gain access to our newest articles and bi-weekly newsletter, please sign up for our mailing list.
If you are a real estate professional, please sign up for the Real Estate Virtual Assistant & Transaction Coordinator mailing list.
If you are in any other industry, please join the Small Business mailing list.
When you click the join button, you will be taken to a page that will allow you to choose the correct mailing list.
Join our Email List